One of Scotland's biggest concert halls could be created in Dundee city centre.
Posted : 24 September 2018
The proposal could see the Mecca Bingo in the Nethergate turned into a 6,000 capacity hall, making it Scotland's fourth largest concert venue.
It comes just a week after V&A Dundee opened its doors as part of the £1billion redevelopment of Dundee Waterfront.
The designs were created by Glasgow architects Wilson+Gunn, as part of a feasibility study commissioned by the property developers who own the building.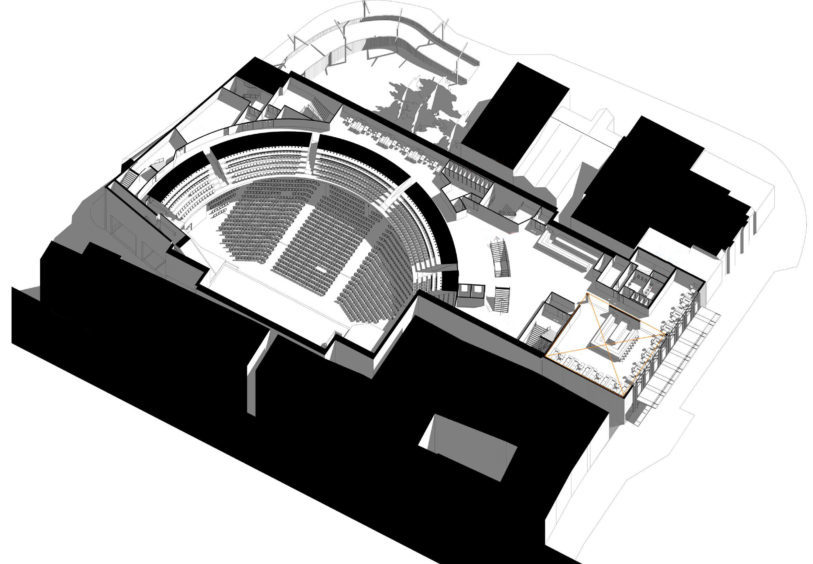 The renovations would see the existing roof raised, with the Nethergate entrance restructured to include a restaurant or café.
The rear of the building on Yeaman's shore would also be remodelled to create an entrance.
Internally, the building would have 102 underground car parking spaces.
The ground floor would contain the auditorium, a bar, toilets and ticket office.
There would be further bars and balcony spectator seating on the first floor while the second floor would have a corporate dining area and upper deck seating.
Architect Kenny Stephen, who worked on the redevelopment of Malmaison Dundee, said it would be cheaper to redevelop the Mecca Bingo building than building a new concert hall from the ground up.
He also added "It is purely a feasibility study because of the interest and discussion around creating a facility of this nature in Dundee."
Original Article - https://www.thecourier.co.uk/fp/news/local/dundee/729618/exclusive-dundees-mecca-bingo-could-be-transformed-into-one-of-scotlands-biggest-concert-halls/